1)

Membership and Participation Awards
The Membership and Participation Awards signify that a Explorer Scout has made their promise and has participated in the programme for a period of time.
more about Membership and Participation Awards...
2)

Chief Scout's and Queen's Scouts Award
In ther Explorer Scout section there are three main awards:
more about Chief Scout's and Queen's Scouts Award...
3)

Activity Badges
There are 28 Activity badges specially designed for the Explorer Scout section, along with the six Staged badges.
4)

Explorer Belt
The Explorer Belt is the challenge of a lifetime that is available to Explorer Scouts aged over 16 and members of the Scout Network.
5)

Group Awards
Additionally there are three awards to be completed in association with other sections of the movement.
6)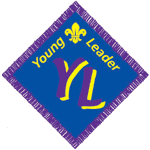 Young Leaders Award
The Young Leaders' Scheme is just one of the exciting programme elements in the Explorer Scout section. All Leaders in the Beaver Scout, Cub Scout and Scout Section who are between the ages of 14 and 18 are members of a Young Leaders' Unit. They are Explorer Scouts who choose to devote a large proportion of their time in Scouting to service in another section